Course details
Also available for free drinks only ♪ 120 minutes All you can drink 1300 yen (excluding tax) (no beer)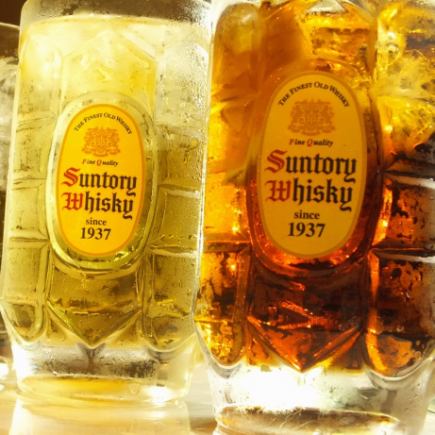 By using a coupon1300 yen
It is 1,800 yen with draft beer.
All-you-can-drink available
Available days for reservation

Monday - Sunday - Public holidays - Holidays
It will be the amount of all you can drink.Please order dishes as you like.
Course menu
★ All-you-can-drink all-you-can-eat ★
1 1300 yen → No draft beer Contents
2 1800 yen → Draft beer content
Higher balls are using horns.
All-you-can-drink menu
·Highball
· High Ball Ginger / High Ball Coke
· Shochu
· Wheat / potato
· Fluffy mirror month
Acerola
·Sake
·Sake
·Plum wine
·Plum wine
·sour
· Giant Peak / White Peach / Lychee / Calpis / Lemon / Lime
·Cocktail
· Cassis Orange / Cassis Soda / Cassis Oolong / Fuzzy Negble / Screwdriver / Moscommeureur / Gin Tonic / Zing Back / Calamil Muc / Peach Milk / Cassis Milk
·wine
·Red and white
·Soft drink
· Oolong tea / cola / Calpis / orange juice / ginger ale
Coupons that can be used with this course
2018/12/31 update